Savor the Hamptons -
The Roundtree Winter Culinary Series
A delicious Hamptons winter awaits!
Savor the season at The Roundtree's first-ever culinary series. From January 2023, a rotating residency of elite chefs and beverage experts take to the hamlet for full dining experiences, fireside discussions, in-room surprises & delights, private cooking classes and more. Full dining experiences are set to take place at Rosie's, adjacent to The Roundtree, with priority access and added experiences given to hotel guests. Highlights include pop-ups from Chef Doron Wong's trio of restaurants, Chef Akshay Bhardwaj of Michelin-starred Junoon, and renowned Chef Maria Loi. The Roundtree will also be hosting an intimate Lunar New Year celebration where the owner's family traditions and recipes will be shared.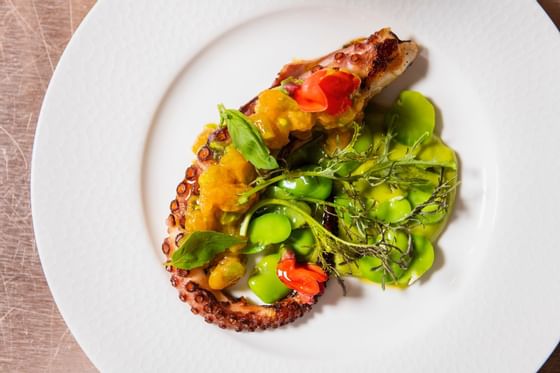 Osteria 57 and Alice
Friday, January 13th & Saturday, January 14th
Osteria 57 and Alice are a duo of West Village Italian restaurants where pristine quality seafood and produce are the stars. Executive chef Riccardo Orfino shops at the Union Square Greenmarket all week to source the best vegetables, herbs and fruit possible and buys fish only from sustainable suppliers. His dishes-- crudos, salads, pastas studded with shellfish or colorful vegetables and seafood entrees- are simple, fresh and delicious.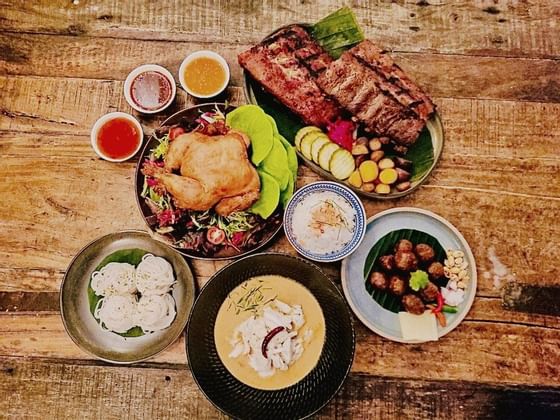 Wayla
Friday, January 20th & Saturday, January 21st
Wayla is a popular Thai restaurant in the Lower East Side. Chef Tom Naumsuwan offers a menu of Thai comfort food, combining his experience working alongside some of the top street market vendors in Bangkok, with local ingredients and a greenmarket sensibility.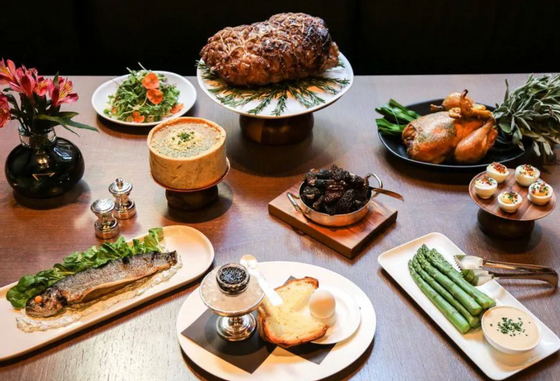 Loi Estiatorio
Friday, January 27th & Saturday, January 28th
Chef Maria Loi is an internationally renowned entrepreneur, author, television personality and philanthropist working to change the world - one healthy bite at a time. Known as the Julia Child of Greece, she is the founder and face of a lifestyle brand that nurtures a healthy body and soul and melds the inspiration of ancient Greece with a modern approach to the Mediterranean diet. In addition to her namesake Manhattan restaurant, Chef Loi is the author of more than 36 cookbooks and the host of a new show, The Life of Loi, on PBS.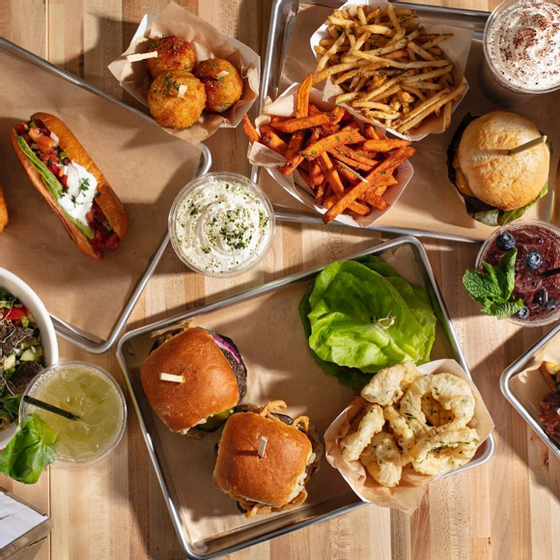 Bronson's Burgers
Friday, February 3rd - Sunday, February 5th
Bronson's Burgers is a neighborhood burger spot in Nolita with a crave-able menu of burgers and milkshakes. Besides the classic, an all-beef patty topped with caramelized onions, cheddar cheese and pickles, the menu includes a bacon burger with bacon marmalade and a veggie patty with chickpeas, lentils and black beans. Addictive fries and tempura onion rings are the must-order sides.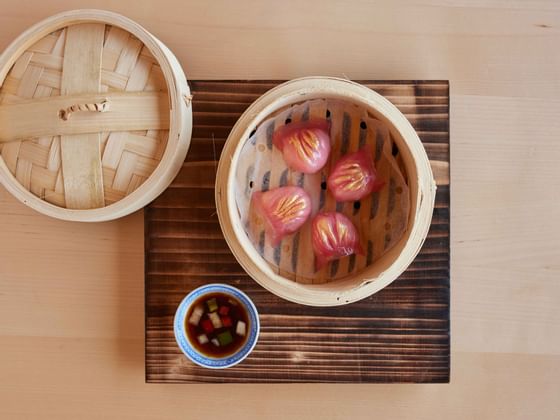 Jia
Friday, February 10th & Saturday, February 11th
Jia is the Chinese restaurant in Port Washington, New York. Jia offers classic dim sum dishes ranging from steamed and crispy small bites to larger plates like a Peking Duck Platter, Seafood Fried Rice and more. Executive Chef Kand Hu was previously the chef at Red Farm in NYC for nearly a decade.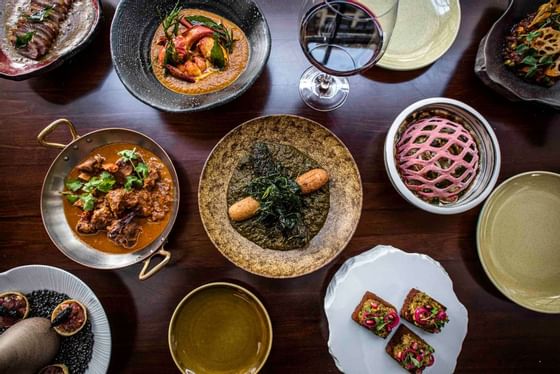 Junoon
Thursday, February 16th - Sunday, February 19th
Pioneering restaurant Junoon, whose authentic, elegantly modern style helped redefine Indian cuisine within the New York dining scene, has reopened in a new Flatiron location just a few steps from where it debuted over a decade earlier. Junoon retains the same elevated, innovative spirit that earned it a Michelin star every year since it opened in 2010, in a relaxed, more intimate space that complements the convivial menu.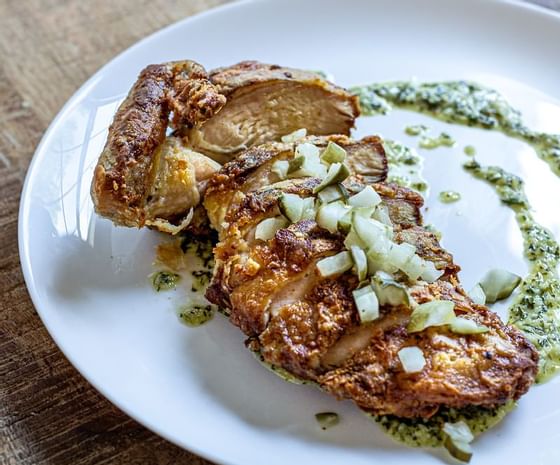 Alligator Pear
Friday, February 24th & Saturday, February 25th
Chef Dominick Lee hails from New Orleans and built his fame in Houston where he worked as the executive chef at Poitin Bar & Kitchen, a restaurant showcasing eclectic American cuisine. Under Lee's culinary direction, the vibrant eatery was named one of the Top Restaurants Of 2019 by Texas Monthly Magazine and also earned him a rising star chef recognition from Eater. His latest foray into cooking has him exploring upscale Creole cuisine which will be reflected in his first New York restaurant Alligator Pear, opening this spring.